Career Opportunities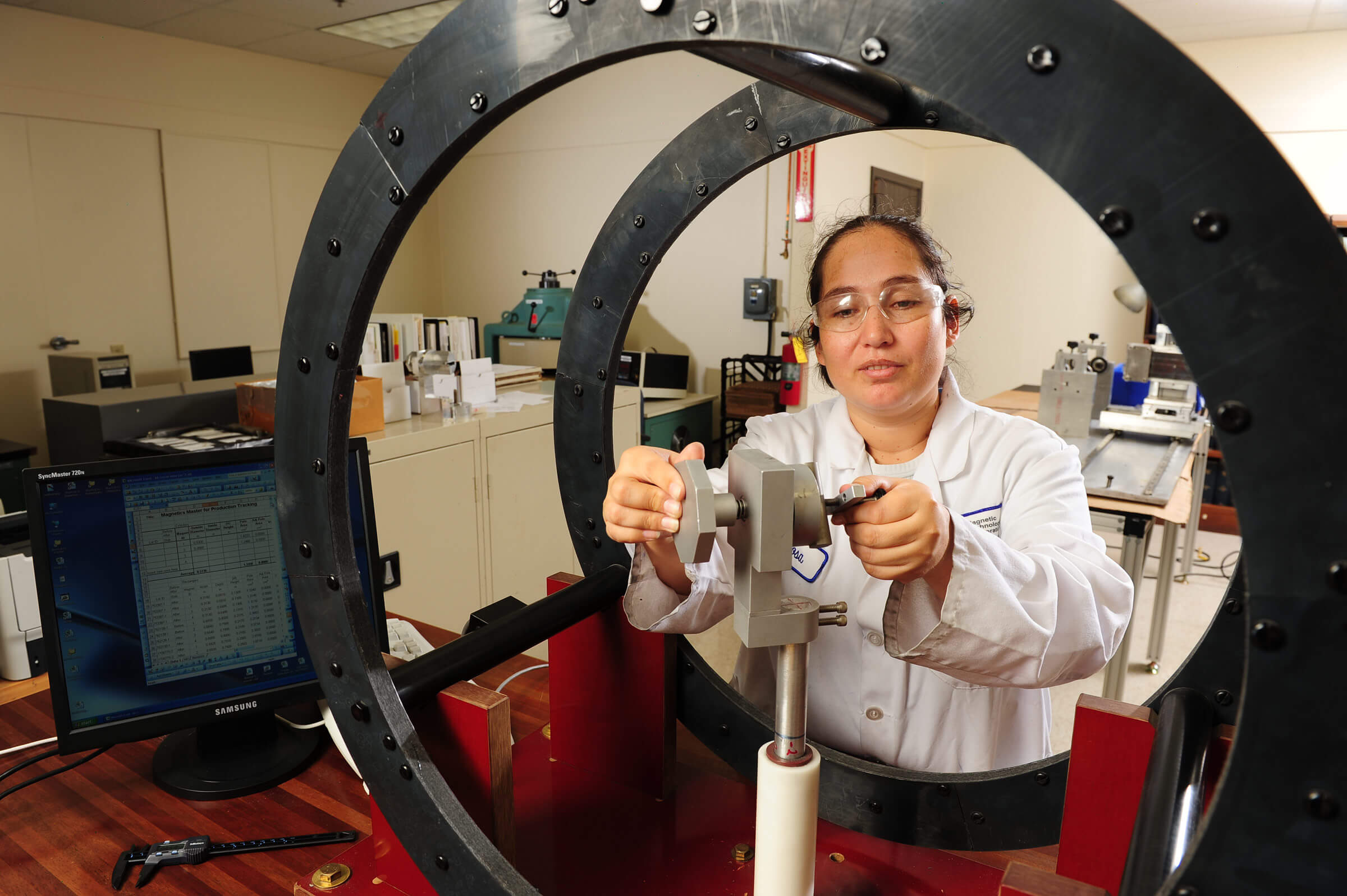 Arnold Magnetic Technologies, headquartered in Rochester, N.Y., is a global manufacturer of high performance magnets, precision magnetic assemblies, flexible magnetic material, and thin metals. Arnold's advanced materials serve customers in the aerospace, oil and gas, automotive, medical, consumer, and industrial markets.
Our success depends on employees who are passionate about delighting our customers by excelling at what they do. We value integrity, creativity, a desire for continuous improvement, accountability and being results driven. We utilize Lean manufacturing initiatives to help every employee become a successful team member and enjoy their job. Arnold employees excel in a high performance work environment and are rewarded with opportunities for career development, continuous learning, competitive compensation and benefits.
Arnold offers exciting careers and advancement opportunities in:
Accounting & Administrative
Manufacturing Engineering
Machinists
Quality Control
Production Employees
Industrial Marketing
Interested? View our current openings and apply online.
Are you a student looking for an internship or co-op?  We post openings on Handshake
---
Arnold Magnetic Technologies is an equal opportunity employer and, as such, affirms in policy and practice to recruit, hire, train, and promote, in all job classifications, without regard to race, religion, color, national origin, citizenship, sex, age, veteran status, disability, genetic information, or any other protected characteristic. Arnold Magnetic Technologies will not discriminate against persons because of their disability, including disabled veterans, and will make reasonable accommodations for known physical or mental limitations of qualified employees and applicants with disabilities.