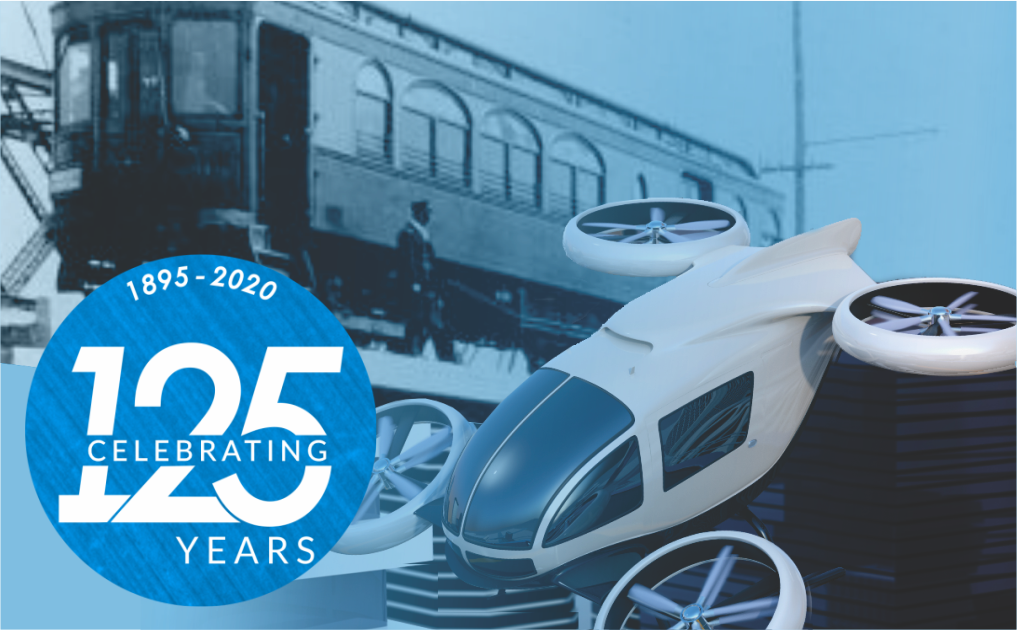 125 Years of Engineering Solutions
Arnold: Advancing materials and motor technologies since 1895.
Arnold began as an engineering innovation company, disrupting the rail industry with our magnetic clutch, patented in 1898. Innovation is still in our DNA, as we've pushed the boundaries of Samarium Cobalt and Neo capabilities and developed materials relied on by 21st century disruptors like the Electric & Hybrid Aviation sector and Formula E racing.
We're proud to celebrate our 125 year anniversary and are thankful for our Customers.
Arnold's technical experts are ready to work for you.
Arnold's engineering and technological
innovations have enabled our customers
to change the world since 1895.
Why not let us do the same for you?
Contact Your Arnold Representative Today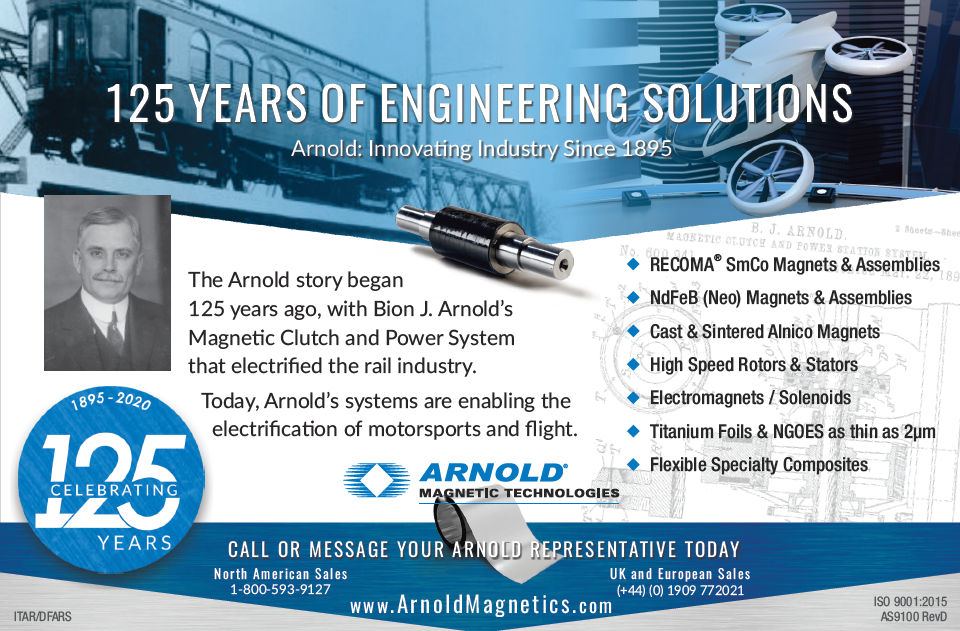 ---
Sign up for notifications of new blog posts