Electromagnetics
Trusted partner for defense and government projects
Electromagnetics
Motors, transformers, radar and safety systems
Electromagnetics
R & D support and rapid prototyping for custom stator projects
ELECTROMAGNETICS
SOLENOIDS, STATORS, AND COILS
For over 60 years, Arnold has manufactured electromagnetics made of thin-gauge copper or aluminum foils, and wire wound as well. Our electromagnetic products are used in wide range of systems, from exploring the deepest parts of space in search of near-Earth objects, to saving lives by providing critical components for oncology equipment. The electromagnet, or solenoid, provides flexibility in generating magnetic fields so they are desirable for klystron, TWT, ion implantation, chemical etching, chemical dispersion, MRI, plasma experiments, Helmholtz coils and various other applications.
Arnold manufactures and refurbishes a wide variety of custom electromagnets which generate uniform or proportioned magnetic field shapes and with a wide range of magnetic field intensities. These electromagnets are either made up of tape wound individual foil coils or built up from coils made from wire.
In tape wound electromagnets, each coil is electrically controlled to the precise field strength desired. The magnetic field distribution may be uniform, or it may have peaks, plateaus and valleys along the axial length of the electromagnet as dictated by your requirement. When a specific field shape is desired, the shaped field electromagnet can be designed to that configuration with great precision. Coils may be of various widths within the electromagnet and they can be made interchangeable. Nominal I.D. and O.D. may be selected to meet application size requirements.
Arnold's Technology Center is available to engineer custom stator designs and help you bring your R&D projects from concept to production.
Products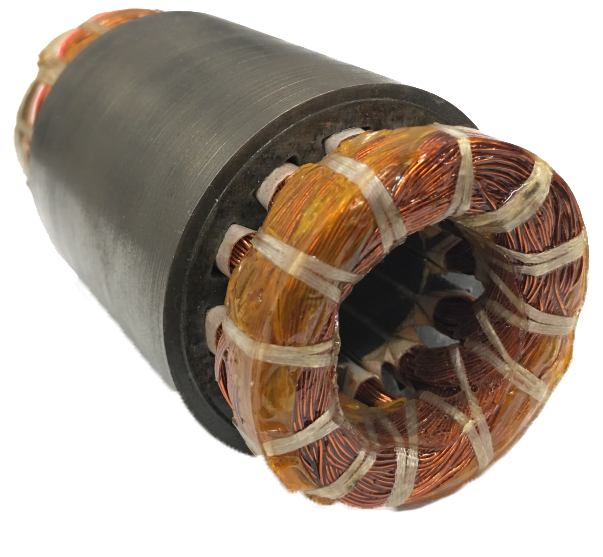 Call or message your Arnold representative today.
SERVICES
Arnold's world-class team of Engineers, Designers, and Project Managers direct the production of products and assemblies at our facilities. You will receive outstanding support at every stage of your project, no matter what material you choose or how complex your design.
INDUSTRIES
Our products are mission-critical to designs in many sectors, and our company has been evolving to meet emerging needs for over 125 years. By conforming to the requirements of the most demanding markets, we ensure world-class quality and service is carried through for every customer.