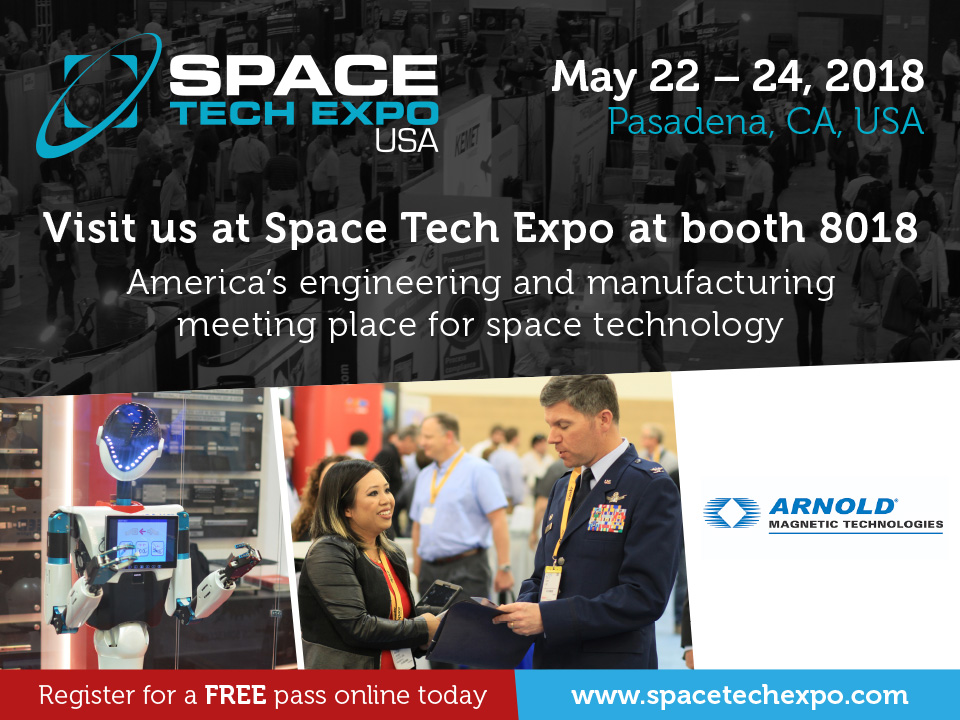 SpaceTech Expo is around the corner – See you there!
May 22-24, 2018, Arnold is exhibiting at the SpaceTech Expo in Pasadena, CA in booth 8018
Arnold provides materials and products used in aviation, satellites, and a wide range of critical applications where quality and performance are of utmost importance. Extreme temperatures and corrosive environments call for RECOMA® Samarium Cobalt; an ideal choice for permanent magnetic applications which are expected to perform flawlessly for extended periods and with little or no maintenance. Aerospace and defense customers also choose our thin and ultra-thin titanium to create lighter-weight structural sections and Arnon™, our Non-Grain Oriented Silicon Steel (NGOES) to increase the efficiency of permanent magnet motors. (Nadcap™ certified for Heat Treatment.)
Attendees can meet with Arnold representatives to explore possible solutions for their designs using permanent magnets, magnetic assemblies and thin metals like titanium.
If you're planning to attend, you can use the SpaceTech Expo's B2B meetings portal to schedule an appointment with Donna Yon or Scott Huang today.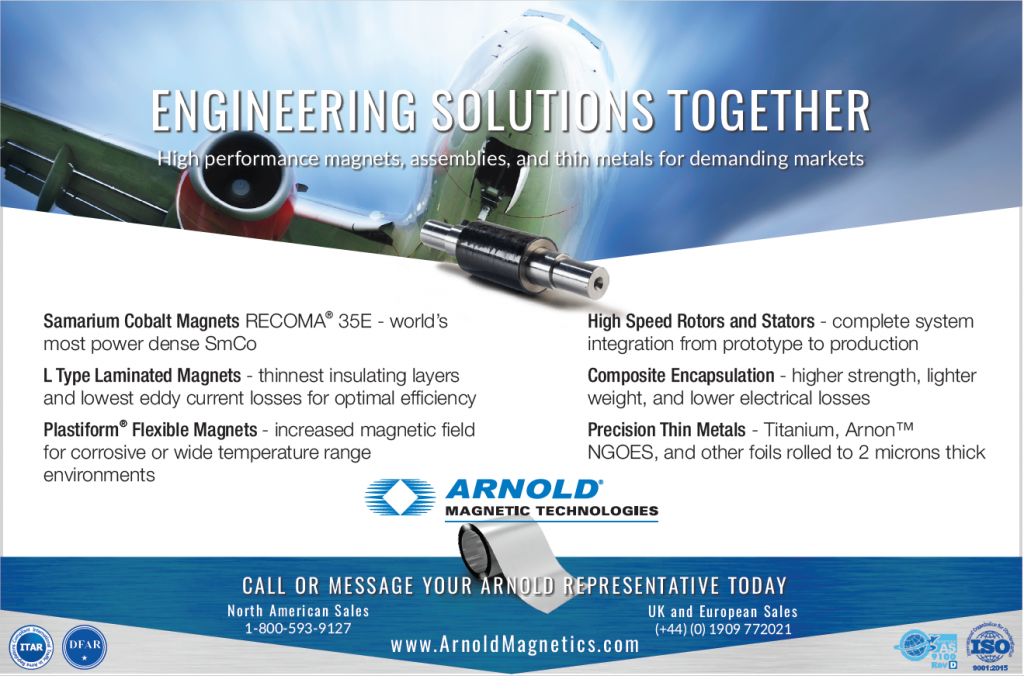 ---
Sign up for notifications of new blog posts