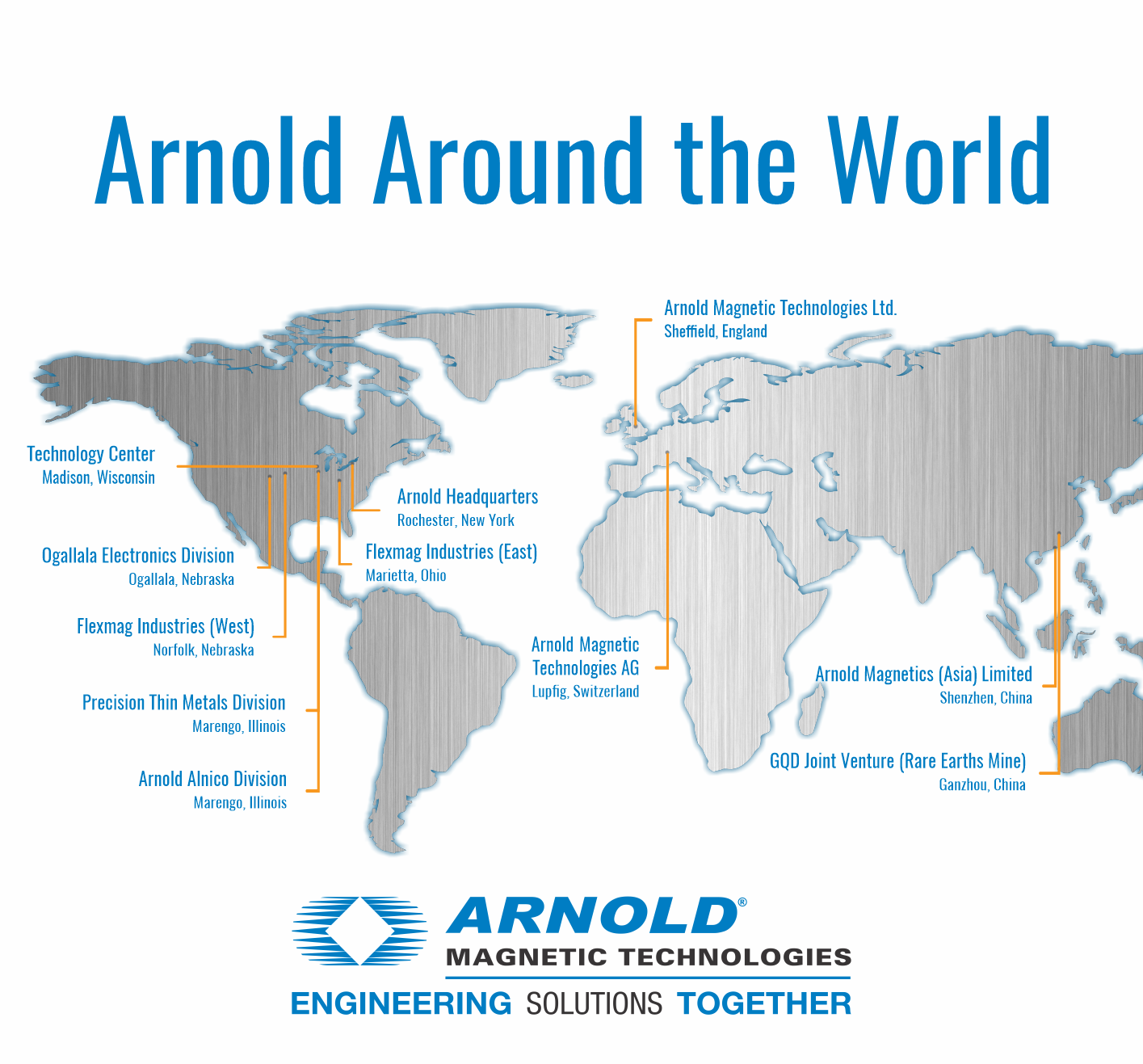 COVID-19 Response
In response to the global Coronavirus situation:
March 23, 2020
As a supplier of products produced from raw materials refined and processed worldwide, the Arnold Team is closely following each country's changing guidelines and remaining compliant. Since Arnold is an "essential business," we are still fully operational and the situation is being closely monitored by our Team.
Arnold Magnetic Technologies is leveraging our global manufacturing footprint, but as you are aware, this is a global situation. Rest assured, we are doing everything possible to minimize the disruption and impact due to the situation while protecting the health and safety of our employees.
As of today, Arnold operations are still up and running as we are deemed essential to industry.
The situation is very dynamic and changing daily. We will update this page as future announcements are released. At this time, all visits to our facilities must be pre-approved.
Thank you for your patience and understanding as we work through this situation together.
Sincerely,
Dan Miller
Chief Executive Officer
Arnold Magnetic Technologies
Back to Blog Posts