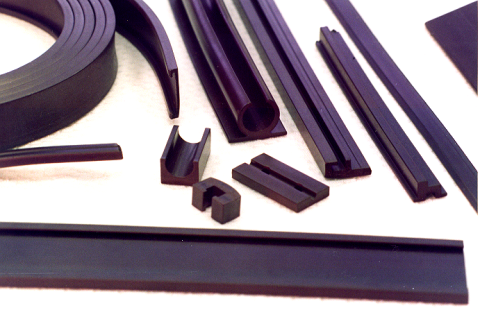 UltraMag™ MAGNETIC Extrusions and Strips
UltraMag™ magnetic substrate is the workhouse of the sign and display market. Flexmag's custom designed magnetic extrusion and custom cut parts are designed to fit your specifications. Standard and high energy strip can be magnetized with the correct pattern for your application, or not magnetized. Strip also available with pressure sensitive adhesive backing or custom lamination.
Applications
Indoor and Outdoor Advertising
Inventory Control
POP Shelf Displays and Dividers
General Signage
Magnetic Properties of Ultra-Mag Standard
| | |
| --- | --- |
| Maximum Energy Product (BHmax x106) | .65 |
| Residual Induction Br (gauss) | 1650 |
| Coercive Force Hc (oersteds) | 1400 |
| Intrinsic Coercive Force Hci (oersteds) | 2200 |
PHYSICAL PROPERTIES OF ULTRA-MAG MAGNETIC EXTRUSIONS
Higher energy values available upon request.
| | |
| --- | --- |
| Specific Gravity | 3.7 |
| Hardness | Shore D52 |
| Ultimate Tensile Strength psi | 1000 |
Patterns of Magnetization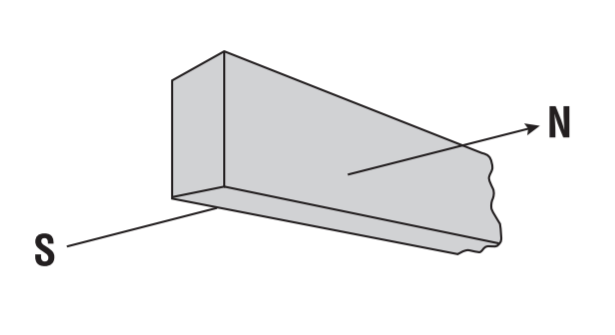 (1) Conventional Through Thickness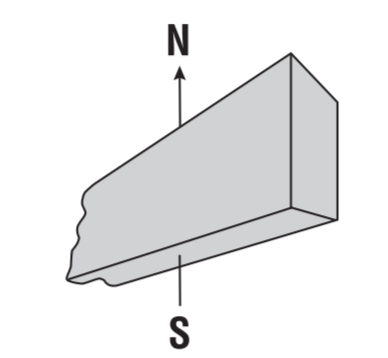 (2) Through Width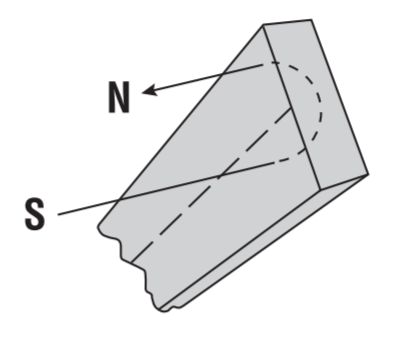 (3) 2 Poles One Side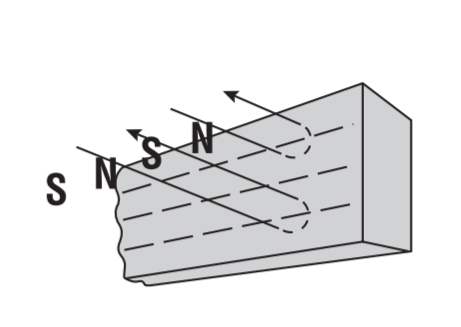 (4) Multiple Poles One Side
Typical Examples of Ultra-Mag Custom Made Shapes
Extruded: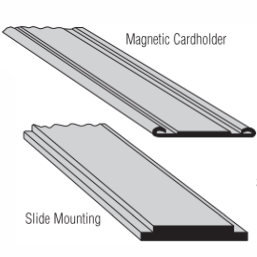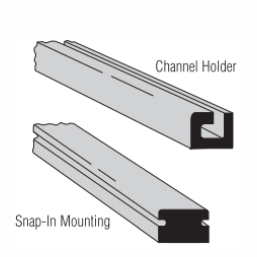 Stamped: